Custom Mirrors ♦ Glass Doors ♦ Glass Furniture ♦ Table-tops
Custom Mirrors
We provide a selection of custom mirror solutions to enhance the beauty of your or office.
Custom Mirrors - available with true bevels,  plain or with beveled strips 
Mirrored Shelving
Hanging Vanity Mirrors
Custom Bathroom Mirrors
Mirrors for Closet Doors
Full Mirrored Walls
Antique Mirrors
 Glass Furniture and Table-tops
Customized to meet you home and office decor
Glass Shelves
Cabinet Doors
Glass Tables
Table-tops
Flemish Glass 
Glass Doors - Windows
Patio Doors - Bring charm and functionally to your home
Store Fronts - We specialize in industrial and commercial glass fronts and doors
Storm Windows - Add energy efficiency to your home
We provide repair and replacement for foggy and cracked insulated windows - Read More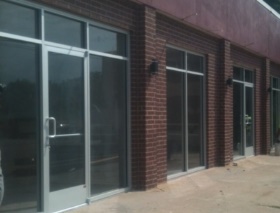 Visit our Showroom located at 5706 Cleaves Circle, Arlington TN, to see our wide selection of glass, windows, doors, and much more!
For a FREE Estimate or more information, Call 901 317-4911 today!